Earlier this winter I attended the A.I.S.E. Cleaning & Hygiene Forum. In true COVID-era fashion it was a virtual event and a unique opportunity to discuss the European Chemicals industry's response to COVID-19 and challenges beyond the pandemic.
Representatives from leading chemical companies, national authorities, associations, the ECHA, and the European Commission spoke about the challenge of having to adapt their regulatory policies and production lines literally overnight to meet the soaring demand for products like hand sanitisers, surface disinfectants and household cleaning products.
One of the main take-aways was that the need for agility, collaboration, adaptability and transparency already existed pre-pandemic - the COVID crisis simply accelerated this need and gave us new perspective on the Chemical industry's readiness for change and unpredictable events.
Looking beyond the impacts of COVID-19, there was a broader, much needed debate on the future of chemicals in Europe, with particular focus on Europe's commitment to the Green Deal and the challenges posed by the recent EU Chemicals Strategy for Sustainability (CSS). With global chemicals production expected to double in the next decade and over 85% of Europeans worried about the impact this will have on both humans and the environment, CSS aims to better protect the planet and boost innovation for safety and sustainability while still maximizing the benefits of chemicals to society.
The Strategy's vision of a toxic-free environment by 2030 means that chemical industry stakeholders simply cannot afford not to adopt more sustainable business models. Their challenge lies in finding the right balance between fulfilling environmental goals, keeping production running to meet market demand, and addressing safety concerns. Focus shouldn't just be on what consumers buy, but on how these products are manufactured, what technologies are being used to create a secure production environment, and on making chemicals safer, more durable and recyclable. Consumer attitudes have also changed. Today's consumers care more about the products they buy, how they are made, what they are made of, and where they come from.
The CSS's 5 Core Pillars are:
Boosting innovation
Strengthening legislation for better production
Simplifying and consolidating
Having a comprehensive knowledge base
Setting the example globally
I'd like to draw attention to the second pillar. The pledge to strengthen legislation is a clear signal of a shift that will shape chemical regulatory policies for years. Implementing new legislative processes could potentially be very disruptive for many companies who will have to change the way they operate to protect both workers and consumers. In the words of CEFIC's president and BASF CEO Martin Brudermüller at the 2020 A.I.S.E. Cleaning & Hygiene Forum, "This is the most challenging agenda ever seen for the chemical industry."
When it comes to product safety, some substances of concern (unless essential) will inevitably be banned due to new hazard classifications. What if safe, sustainable alternatives to these substances take too long to be found? Reclassification can cause a disconnect with other countries (the UK is still struggling to implement REACH) but also global divergences. A substance that's safe in one region could become unsafe in another, and the EU could find itself deviating from globally harmonized systems.
These are challenging yet exciting times as European companies have the chance to design the chemistry of the future. What is certain is that concrete and practical action will need to be taken. Understanding and managing changing regulation, predicting risk, innovating production and adopting green solutions are all steps in the right direction.
Explore how Veeva solutions can help your chemical organization to be compliance ready.
---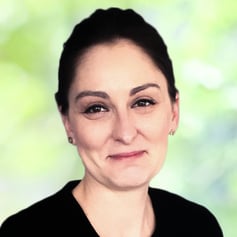 Ariane Divetain
Director Strategy Regulatory Cosmetic, Europe
As director of strategy for RegulatoryOne, Ariane is the team's resident regulatory subject matter expert and is responsible for identifying and assessing new product opportunities, developing thought leadership content, and contributing to sales and marketing collateral to drive brand awareness and product adoption.

Before joining Veeva, Ariane worked as a safety assessor for L'Oréal in the research & development department, and as regulatory affairs director for FAREVA, the world's leading subcontractor in the cosmetic industry. At FAREVA, her work focused on harmonizing the organization's three international R&D entities, and developing safety and regulatory strategies for bringing cosmetic products to market. Ariane also served as a regulatory and safety manager at EcoMundo, a company dedicated to chemical regulatory compliance.

Ariane holds a master's degree in human toxicology and risk assessment, and earned a Ph.D in pharmacy focused on the characterization of nanoparticles.