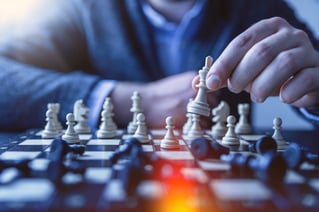 The May 2018 registration deadline passed more than a year ago and another deadline has not been planned. So what comes next?
---
European chemical companies have been extremely busy for the past eleven years. According to ECHA, 22,775 substances were registered by 15,289 companies (total of 98,466 registrations). ECHA now has approximately 650 employees, its highest number of people to date.
---
Dossier and substance evaluations under REACH have actually never stopped and there are new requirements coming up that chemical companies need to anticipate and prepare for now:
Increased dossier evaluations from 5% to 20% will mean more data requests
ECHA is not only committed to increasing the percentage of evaluated dossiers from 5 to 20%, but will screen 100% of all dossiers submitted for data gaps.
Based on hazard and exposure, ECHA will create a list of high priority substances that will be evaluated first. Identifying data gaps can lead to very expensive studies (e.g. an OECD 443-study for up to 800 000 €). This should bring all co-registrants back to the table, even though SIEFs ceased to exist after May 2018.
Chemical consortia are especially under pressure (e.g. lithium or antimon) when several substances are evaluated at the same time.
Don't wait for ECHA's draft decisions to come in. The date the draft decision (DD) comes in will define the status quo of your dossier, e.g. tonnage band changes post DD won't be accepted anymore. Only a total stop of the manufacture and import of the respective substance will free you from further obligations.
Substance evaluation increasing to 30% will lead to unexpected study requests
When inherent hazards are identified, dossier evaluation can be accompanied by substance evaluation. What complicates the situation is that substances are evaluated by the member states competent authorities and not by ECHA. So the national authorities may require studies that do not belong to the usual REACH-regime (Annex VII-X). It can not only become difficult to find the right laboratory to conduct these non-standard studies but you would also need to be prepared to expect a premium price for your additional needs.
What else is changing?
New implementation regulation with dossier update rules 2020
All registration holders have an obligation to keep their REACH dossiers up-to-date. An upcoming Implementing regulation will specify what "without undue delay" means exactly. Changing composition of substance, registration status, tonnage band, new uses/uses advised against will perhaps have specific timelines to follow. Not to forget that information on nanomaterials needs to be included from January 2020 onwards.
NGOs have been demanding for some time that annual updates become an obligation.
Poison Centers Notification (PCN)
Determining the correct uses is crucial for the accuracy of every REACH registration dossier. Although PCN requirements belong to CLP and not to REACH, this may take up the time of many regulatory specialists in ensuring that all deadlines are met.
SCIP Database Notification
Companies that supply articles containing substances of very high concern (SVHCs) above 0.1% need to submit information on these articles to ECHA from 5 January 2021 onwards.
Although this requirement belongs to the EU's Waste Framework Directive (WFD) it can have a tremendous effect on the companies providing raw materials. Demonstrating the non-existence of SVHCs in materials will have to take place at the beginning of the supply chain as testing for approximately 200 SVHC is not reasonable.
How to prepare and mitigate the effects?
In order to make agile and competent regulatory decisions, it is necessary to establish enabling structures and workflows. Especially when keeping a circular economy in mind, it is increasingly important to connect and collaborate between many internal departments (procurement, product stewardship, marketing, EHS, etc.) so as to make the most sustainable choice for raw materials supplied to market. Regulatory teams also need to collaborate outside company walls, especially when assessing new markets. Where extensive collaboration takes place, it is crucial that every document represents a single point of truth. This accelerates progress and eliminates misunderstandings that lead to non-compliance and subsequent exclusion from desired markets. The fastest way to ensure full market compliance and maximize market value is to present complete, right-first-time dossiers built with the input of all stakeholders.
---
Photo by JESHOOTS.COM on Unsplash