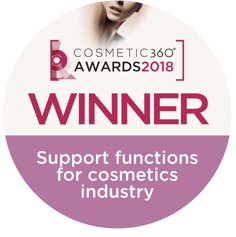 Paris, France -- Veeva Systems (VEEV) has been recognized by the cosmetics industry for helping companies bring innovative, high quality products to market with more agility.
At the 2018 Cosmetics 360 Awards, Veeva was named the winner in the "best support function" category. The company was recognized specifically for its innovation potential and the added value Veeva's solutions bring to the cosmetics industry.
We thank the award jury for recognizing Veeva and look forward to continuing to partner with the cosmetics industry to meet its unique needs across the product development journey.
For more information about Veeva's work with the cosmetics industry or to request a custom demo of our solutions, visit our cosmetics industry page at industries.veeva.com/cosmetics.