Is All Software the Same?
---

Over the last year though, I've realized that software has changed but the evaluation process hasn't. I was speaking with a division of a Fortune 100 company seeking to improve their manufacturing processes through new software.
When they showed me their software comparison matrix, every vendor checked the same boxes. What?
Click here to continue reading.

You're not still buying Dvds, so why are you still using on-premise software?
Before we plunge into business-impacting aspects of software like security, cost, risk, innovation and flexibility, we need to understand how different types of software are accessed, deployed, modified, and managed. This is often referred to as "software delivery models."

Don't Fall for Scare Tactics
The biggest area of confusion for software buyers is security and scalability. Sadly, this confusion has been fueled by software vendors that are not multi-tenant cloud. They exploit common misconceptions and paranoia in most buyers. After all, we're not all software engineers.

How to Cut Through the Noise and Establish a Common Cost Framework
Cost remains the undisputed heavyweight champion when making software investment decisions. Yet uncovering the true costs of on-premise, private cloud, and multi-tenant cloud software requires the buyer to be part savant.
Different software delivery models shift costs between licenses, maintenance, upgrades, resources, and other areas. This lack of parallelism makes it difficult for buyers to establish accurate estimates for total cost of ownership.

We get constant innovation in our personal lives, why shouldn't we have it in the workplace?
The business world is changing faster than ever before. The technology and business processes that impact software are changing too. It's imperative to have a software strategy that keeps pace with change through ongoing innovation.
Without innovation, companies become more vulnerable, less efficient and lose competitive ground. Without software innovation, your applications may not deliver the productivity gains that are needed every year to stay competitive.

I've gotta hand it to Apple.
The iPhone has afforded Apple the flexibility to respond to changing demands of the connected consumer.
Whether it's streaming Netflix on the bus, Facetiming with the kids when I'm traveling, or using my face to pay for food at WholeFoods, the iPhone is there, keeping pace with my life.
While we have covered other important topics in this blog series, flexibility is where the rubber meets the road. And it's a very curvy and hazardous road.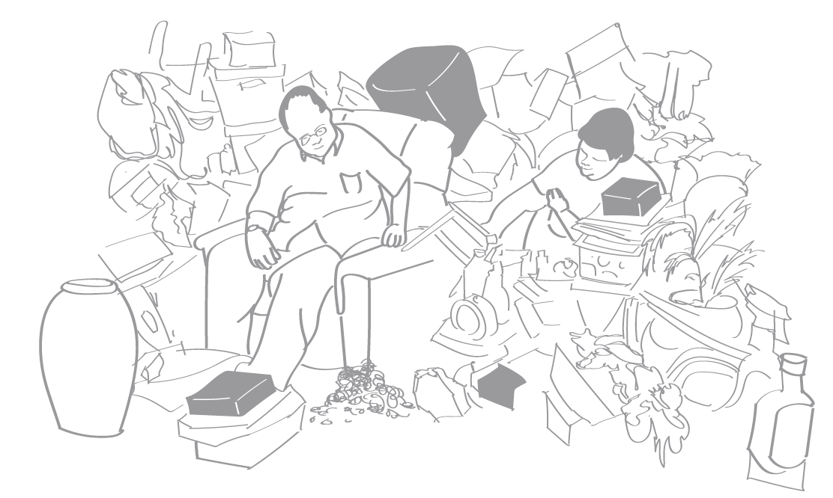 Declutter the mess.
Your might be wondering - why should anyone read a "conclusion" chapter in a blog series that will clearly suggest that a multi-tenant cloud software strategy is the only way to go? Haven't you already shared your conclusions Frank?
Yes and no.
20 Questions You Should Ask Vendors
---
RFIs, RFPs, and pilots. Bake-offs, ROI/TCO calculations, demos, and feature comparison checklists.
These can all be effective software evaluation tools, but not every company uses them the same way.
When making a strategic software investment, the evaluation process often varies but the objective is the same: find the best solution for my company.