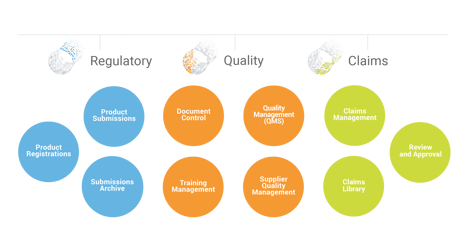 CA: Tell me a bit about Veeva. What services do you offer?
Veeva: We help cosmetic, consumer goods, and chemical companies bring innovative, high-quality products to market faster, without compromising compliance.
We do this through our cloud-based quality, regulatory, and claims management software solutions combined with the deep industry expertise of our services division.
We are a publicly traded company with 2,500 employees globally. Our headquarters are in the San Francisco Bay Area with offices across Europe, Asia, and Latin America.
CA: Have you implemented systems in the cosmetic industry before?
Veeva: We are actively working with global cosmetic companies like Dior and Filorga to help them realize greater efficiency, improved processes, and speed to market without compromising compliance.
CA: How have you helped other companies modernize their regulatory processes and helped them to achieve their goals?
Veeva: Veeva's cloud-based software brings together in one unified system the many processes, documents, and data that at most companies are scattered across files, folders, and outdated on-premise software. We help you break down those silos to improve efficiency and transparency across regulatory landscapes and enable better openness and collaboration with partners like Quality and Legal.
In my experience in managing regulatory compliance at cosmetic companies, there are often many and different systems, processes, and tools to manage things like labeling, product claims, test data, and more. It's exciting to introduce companies to a new way of handling their work.
CA: How can Veeva's systems help our members do their business more efficiently?
Veeva: Let's take our RegulatoryOne solution. It allows you to quickly assess the impact of proposed product or formulation changes, locating the substantiating source document and coordinating activities on a global, regional and local bases. In my experience, it can take hours or days to sort through the impact of a formula change to all impacted documents, registrations, and test data. With our Vault, it can be reduced to literally a few clicks.
CA: Can you walk us through how this system works and how it can be integrated into our regulatory processes?
Veeva: Absolutely. We're seeing with our RegulatoryOne customers that they are able to automate the planning, collection, review, and approval of all product-related content, including submission-ready documents, content planning and tracking, correspondence, product claims commitments and submission records. This eliminates the use of multiple disconnected platforms such as FTP Sites, Google Spreadsheets, and Label Review tools and provides an easy to use, one source of truth. We have data that can demonstrate how we have improved efficiencies and processes.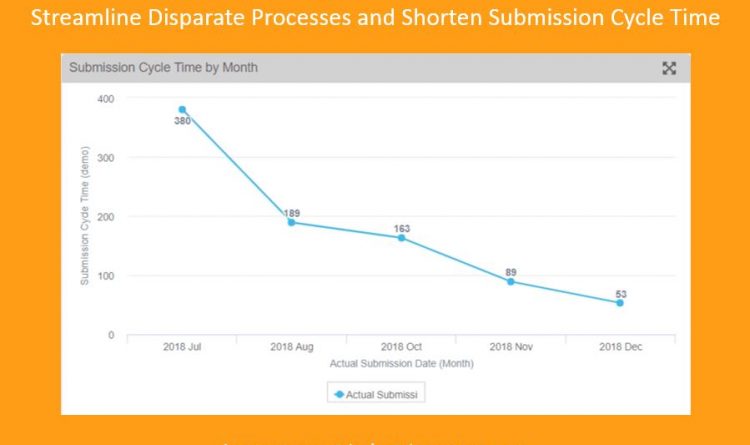 CA: AI and automated systems are moving forward rapidly; how does Veeva Systems stay on top of trends and disruptive technologies?
Veeva: Veeva innovates our applications on the Vault Platform three times annually. These innovation releases are driven by feedback from our customers as well as Veeva's knowledge and ingenuity around top trends and disruptive technology.
CA: How long does it take to implement a Veeva infrastructure and what are the costs?
Veeva: Veeva is built on a multi-tenant architecture. This allows for Veeva implementations to take about half the time as other standard applications. Costs are varied based on the application.
CA: What makes Veeva different from its competitors?
Veeva: What's unique is our ability to provide a single source of truth for processes, documents, and data across Regulatory, Claims, and Quality. Our applications also keep gaining value and allow you to keep pace with the changes in your industry because we release seamless product updates three times a year. And our applications live on our own robust and secure Vault Platform, which provides the flexibility needed to be agile and move quickly in today's world.
CA: When did you join the association and why?
Veeva: Cosmetics and personal care products are a priority industry for Veeva. The regulatory environment and scrutiny over product approvals and product quality make it a natural next step from our origins serving the life sciences industry. We joined CA this year to better stay abreast on issues unique to the cosmetics industry and pending regulatory changes. This makes us better equipped to tailor our solutions for the most up to date needs of this industry.
CA: What do you feel are the benefits of being a member and what would you like out of your membership?
Veeva: We find tremendous value in knowing the very latest about the challenges faced in the cosmetics industry. We want to partner with member companies to address their most significant roadblocks to getting products to market fast and in full compliance. We can only do that by immersing ourselves in this industry and building on our existing expertise. In terms of what we ask of the CA members – it's simple. We want to start a conversation with members about what challenges they are facing and showcase how our technology can help them. So CA members – please reach out to me! I can't wait to talk to you.
---
View the original interview on Cosmetics Alliance Canada.