Thanks for your interest in our free whitepaper, 4 Quality & Regulatory Challenges Facing the Cosmetics Industry and How to Avoid Them.
Click the image below to download a PDF of the whitepaper: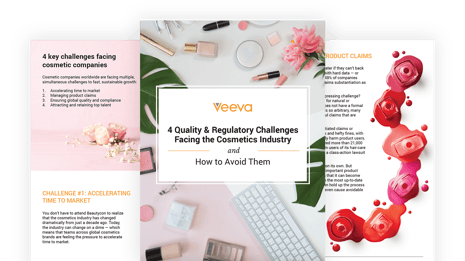 We hope this guide helps you discover a better way to ensure quality, prepare for audits, and manage regulatory compliance and claims.
Connect with one of our cosmetic specialists to discuss your specific challenges — or meet with us in person at an upcoming event.