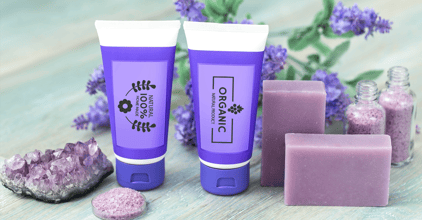 Thanks to the proliferation of social media and innovative startups, the tastes of today's cosmetics consumers are rapidly evolving — which means that market trends can change on a dime.
For this reason, cosmetics companies worldwide are facing unique pressures to bring their products to market quickly, while staying compliant with a wide array of regulatory requirements.
Given the amount inputs and departments involved marketing just one product, it comes as no surprise that efficiently managing product claims can be especially challenging.
Still, the consequences of making false or misleading claims can be severe. That's why it's essential for companies to explore modern solutions to track critical product claims information.
What is a product claim?
A product claim is a claim or statement that is made by a company to assert or state something as true fact in order to differentiate their products from competitors and/or be more desirable to consumers.
Product claims are typically displayed on the product's label. They may also be featured in marketing and/or advertising material.
Put simply: Don't make product claims you cannot substantiate. You should have reasonable grounds to believe that your claims are true and not misleading. Proof should be in the form of documented and credible scientific data, as opposed to unsubstantiated assumptions or statements which could cause severe, irreparable damage your brand.
5 consequences of making false or misleading product claims
Businesses that make false or misleading product claims could face a variety of costly consequences:
1) Causing harm to product users
Chaz Dean, Inc. claimed that its hair-care product WEN was "totally safe." Yet by 2013, the company had received more than 21,000 complaints of hair loss and scalp damage from the product's users.
By making false claims that cause harm, companies will have to face serious reputational, legal, and financial consequences. We'll dive deep into each in the points below.
2) Taking a reputational hit
Bad press can irreparably sully your public image — especially in today's internet and social media climate.
For example, an Olay advertisement featuring a digitally retouched image once attracted over 700 complaints from an anti-airbrushing campaign. As a result, the advertisement was banned by the UK's Advertising Standards Authority.
Cases like this can cost companies dearly. While most companies do not share these numbers publicly, there are indisputably steep financial consequences associated with creating an inaccurate or misleading ad and making false or unsubstantiated claims including negative press and losing customer loyalty.
3) Losing your customers' trust
Often, customers do not have the means to establish for themselves whether a product's claims are true. They're relying on you to accurately represent your product, and it can be hard to regain customer loyalty once it's been lost.
For example, Johnson & Johnson is still reeling from high-profile lawsuits claiming that they knowingly included cancer-causing asbestos in their talcum powder. Not only did the company have to pay a combined $4.5 billion in punitive and compensatory damages, but customers also took their business elsewhere: sales in Johnson & Johnson's baby care unit fell 20%, while the company's stock value fell 10%.
4) Paying regulatory penalties
You'll likely also face close scrutiny from regulatory bodies. Failing to comply with local or international directives can set you back anywhere between $25,000 to $250,000 — and that's just from fines alone. The legal penalties can be hefty enough to empty out a company's coffers, as we discuss in our next point.
5) Dealing with legal blowback
Non-compliant companies also face potential lawsuits from disgruntled customers. Legal fees rack up quickly; lawyers are expensive, and you'll also be on the hook for financial compensation if found liable.
To follow up from an example above, Chaz Dean, Inc. ended up settling a class-action lawsuit for $26.3 million. And let's not forget that whopping $450 billion in damages that Johnson & Johnson got slapped with.
How can we avoid making false or misleading product claims?
Today, global cosmetics companies are often juggling competing priorities; they are tasked with bringing new products to market as fast as possible, while also having to ensure that they have met all regulations and compliance requirements, and that all information in market — including product claims — is current and accurate.
Keeping track of the most current data can quickly become a logistical nightmare, especially if the company is using outdated document management tools. Unfortunately many companies still rely on manual, non-compliant tools such as spreadsheets, email and even paper files, and don't appreciate the risk until an issue arises.
To stay on top of an ever-evolving industry, cosmetics companies must embrace agility — and that means implementing modern solutions to store information in a centralized location, and which can be monitored, controlled and updated at any point in time, creating a single source of truth across the organization regardless of size or complexity.
Our whitepaper, "4 Quality & Regulatory Challenges Facing the Cosmetics Industry in 2019 and How to Avoid Them," dives deep into strategies to manage the compliance and claims management challenges facing today's cosmetics companies.
Download your copy now to learn how your company can respond with agility to a fast-changing market!