CHALLENGE
The task of managing food safety and quality is becoming more complicated. Between supply chain disruption, increased rate of innovation in the industry, and the need to maintain knowledge bases within the company, food and beverage organizations need ever-increasing agility. An increased reliance on suppliers and external manufacturers has made maintaining a culture of food safety along their manufacturing more challenging while expanding product portfolios put further strain on limited food safety and quality resources.
Companies lack a unified view of all the data in the context of business operations and a structured process for communicating and sharing data with suppliers and external partners. Current systems are often fragmented, disjointed, not connected and not able to capture both food safety as well as quality events in the same system. With an inability to capture patterns in the data scattered across these various systems F&B organizations are unable to move from a reactive to a proactive management of their food safety and quality.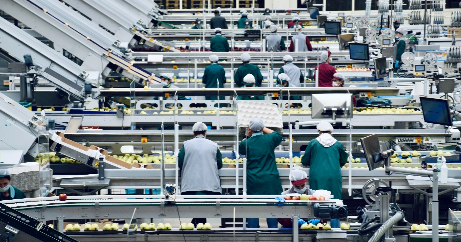 VEEVA'S APPROACH
Veeva's cloud-based unified solution is a food safety and quality platform that supports the entire variety of food safety and quality processes, differentiates between them in terms of severity, and allows for prioritization of critical events. Secure integration with partners such as suppliers and external manufacturers means that external data can be stored and accessed for collaboration internally.
With a unified platform that enables food safety, quality, and HSE management processes, you can obtain visibility and collaboration across document management, food safety and quality processes, training incidents and audits in a single solution across your entire organization and supply chain. Data from integrated PLM/ERP systems are connected in a single master data system creating a rich foundation to bring about proactive quality and food safety.
With all data in the proper context of your business, unifying food safety and quality processes allows you to become proactive so that your organization can react and adjust to disruption faster than ever.
CHALLENGE
HACCP (hazard analysis and critical points) is a systematic preventive approach to food safety, controlling biological, chemical, physical, and allergen hazards that can cause the product to be unsafe by designing measures to control these hazards at safe levels.
Large food & beverage companies with complex product portfolios and large numbers of manufacturing facilities need to manage the deployment of HACCP efficiently and effectively across a variety of products and geographies. Effective sharing of knowledge from central experts to the factory floor is essential to ensure that control measures are deployed consistently to safeguard consumers.
In many F&B companies, HACCP studies are derived from disjointed database systems providing hazard information and are maintained in spreadsheets and documents, often relying on human action to keep all system in-sync and up to date. In today's increasingly disruptive business environment, your organization will struggle to sufficiently solve this using non-scalable solutions and often unstructured data.
Watch The Digital HACCP Demo » | Read Our HACCP Use Case Brief »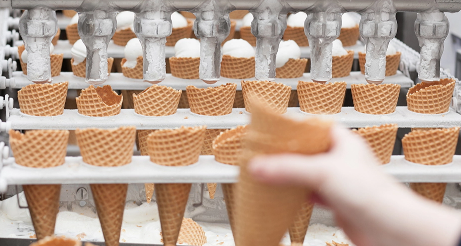 VEEVA'S APPROACH
HACCP study management within Veeva's unified food safety and quality management system enables food and beverage companies to manage their HACCP studies globally and at scale. Using a structured approach to capturing hazard and risk information in a single scalable cloud-based platform improves outcomes around managing the HACCP plans for complex product portfolios across geographies.
Creation of HACCP studies in a systematic and user friendly environment using master data allows organizations to identify hazards and define appropriate controls. Local factory HACCP studies can be derived easily from reference HACCP studies and adapted to location-specific needs. Once created, factory plans can be easily compared to their reference plans to ensure consistency of their hazard controls. Users can easily define and maintain process flow diagrams and compare critical control points and their control measures across studies to ensure consistency. Workflows allow for review and approval of HACCP studies and allow for incorporation of insights and changes made to their reference plans.
Digital Certificate of Analysis (CoA) Processing
Significantly reduce the human effort to review and verify Certificates of Analysis (CoA), and unlock greater insights into material and supplier quality.
Learn more
CHALLENGE
Certificates of Analysis are the most frequently exchanged quality documents between manufacturers and suppliers. Recipients typically don't trust CoAs at face value, requiring a labor-intensive manual verification process. Verification is important to ensure that delivered materials are meeting the agreed upon specifications.
Given the perishable nature of many food ingredients, the F&B industry relies on frequent delivery of materials for effective manufacturing, resulting in high volume of CoAs being exchanged. For an enterprise-sized organization, the effort involved in manually verifying these documents is in the range of 75 FTEs per million CoAs.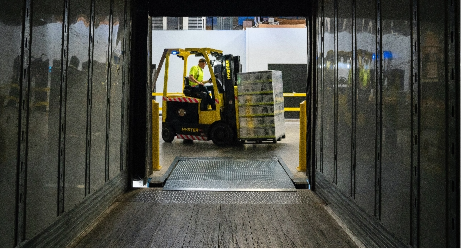 VEEVA'S APPROACH
With Veeva's digital CoA capability, you can quickly ingest CoA's electronically provided by suppliers using email and extract critical data from the document, meaning that organizations in Food & Beverage can significantly reduce or eliminate the time required to input and verify information held within these critical quality documents.
Your employees or suppliers can submit the documents with the secure access functionality within QualityOne. Once this data has been pulled into the QMS, a data-driven quality approach can alert your quality organization of important trends allowing for greater insight into supplier and raw material quality risks.
Supplier Food Safety & Quality (FSQ) Management
Streamline communication and ensure compliance across your entire supply chain with supplier FSQ management.
Learn more
CHALLENGE
The fragmented and diverse supply base in the Food & Beverage industry poses challenges for F&B companies in managing supply chain risks, necessitating data-driven risk management for food supply chains due to factors like climate change, political instability, and changing consumer habits. Food & Beverage organizations rely on their suppliers to manage their food safety by ensuring that the materials they are supplying are safe and that their food safety processes are effectively managed. Most organizations are using standard digital tools such as email, spreadsheets, and shared drives to organize and communicate their requirements to their supply networks, making response times slow when speed is needed most. Supplier audits or assessments by F&B organizations typically reside in a separate system or approach, making it sometimes difficult to manage the supplier authorization process without substantial manual rework. To shift from a reactive to a proactive approach, more timely information on hazards and risks is required.
Watch the Demo - Early Warning in QualityOne with iComplai Integration »
Learn More About iComplai »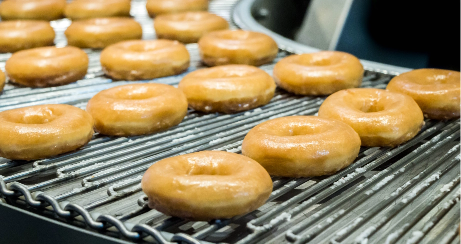 VEEVA'S APPROACH
Veeva's cloud-based food safety & quality solution allows you to invite your external partners like suppliers and co-manufacturers onto the platform to securely exchange information and collaborate with them.
The solution allows for exchange of documents such as specifications and food safety & quality requirements, collaboration on supplier NCRs, CAPA, and root cause analysis, conducting of audits, and FSMA supplier verification. Workflows and timely alerts alert users of recurring tasks and document expirations, preventing blind spots. Audit trails ensure that all participants in workflows know what has been completed, saving precious time. Integration of alerts from the iComplai early warning system allows for users to receive timely supplier information during risk assessments, gaining visibility and the ability to proactively address food safety and quality issues. The result: completely streamlined supplier FSQ management in a single end-to-end solution.
Food Safety Compliance Insights with Digital Auditing Capability
A complete set of digital auditing tools to assess compliance of your own facilities and those of your suppliers to food safety and quality standards.
Learn more
CHALLENGE
Increasingly, food and beverage companies must be constantly "audit ready", ensuring compliance with industry and customer audit standards. Failure of a third-party or customer audit presents a serious risk to business operations and critically damage customer and consumer trust in an organization's food safety practices. To manage this risk and be audit ready, food and beverage companies have to devote a large amount of resources and time to regularly conduct internal audits and self assessments. These often cover an ever increasing number of food safety requirements across their manufacturing facilities and supply base using processes that are mostly reliant on spreadsheets and documents to report audit results and identify critical food safety gaps.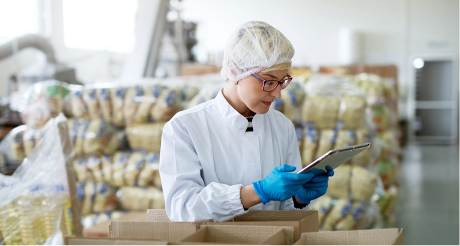 VEEVA'S APPROACH
Veeva's unified food safety and quality solution provides comprehensive auditing capabilities that scale across the business and enable greater flexibility in how audits can be conducted. Within the solution, users can manage audits from the planning stage to final reporting. The solution can be used for all types of audits, including supplier audits, internal audits, and self assessments enabling the ability to plan annual audit campaigns, schedule individual audits, conduct audits using checklists, obtain audit scores, record findings, and define CAPAs in response. Furthermore, the results of the audits, including findings and CAPAs can be reported upon within the solution using an easy to use and powerful reporting and dashboarding capabilities enabling new insights to be gained.
CHALLENGE
Advertising and product claims are critically important to food & beverage companies, helping to define functional product benefits, differentiate from the competition, support brands and perhaps most importantly build trust with consumers. Current trends related to functional ingredients, health claims, sustainability, and accelerated product launch cycles are requiring even more urgency around efficient and effective claims management. However, the process of developing claims, substantiating, adapting to local markets, and monitoring usage is complex, involves multiple stakeholders, and can involve significant regulatory and legal risk. Many companies today use disparate, manual systems such as spreadsheets, file share folders, and email to manage their claims process. There's often no single source of truth for approved claims, and comments and approvals get lost in long email chains.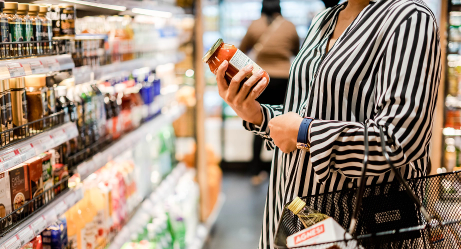 VEEVA'S APPROACH
Veeva Claims is a cloud-based application designed specifically to manage the end-to-end lifecycle for advertising and product claims, as well as the cross-functional collaboration required for this critical process that involves R&D, legal, regulatory, marketing, and other functional groups. With core claims management, as well as capabilities for substantiation, localization of global claims, challenge-response, packaging copy management, and oversight and insights into the global claims process, Veeva Claims helps companies accelerate time to market, reduce risk, and protect their brands. Veeva Claims is the single source of truth, transparent, scalable, and global.
CHALLENGE
Consumers increasingly demand that companies be vocal and transparent about what they do to address sustainability and ESG concerns and how their products are being developed and sourced. While regulations are spotty, the rate at which they are being implemented across the globe is increasing. Food & beverage companies are in many ways at the center of the sustainability challenge, as ingredients can often negatively impact the environment from which they are sourced, and the long-term impact of packaging is a constant source of concern. In addition, sustainability and ESG data and documentation up and down the value chain is often difficult to obtain, track and manage due to the many disparate and siloed systems used today.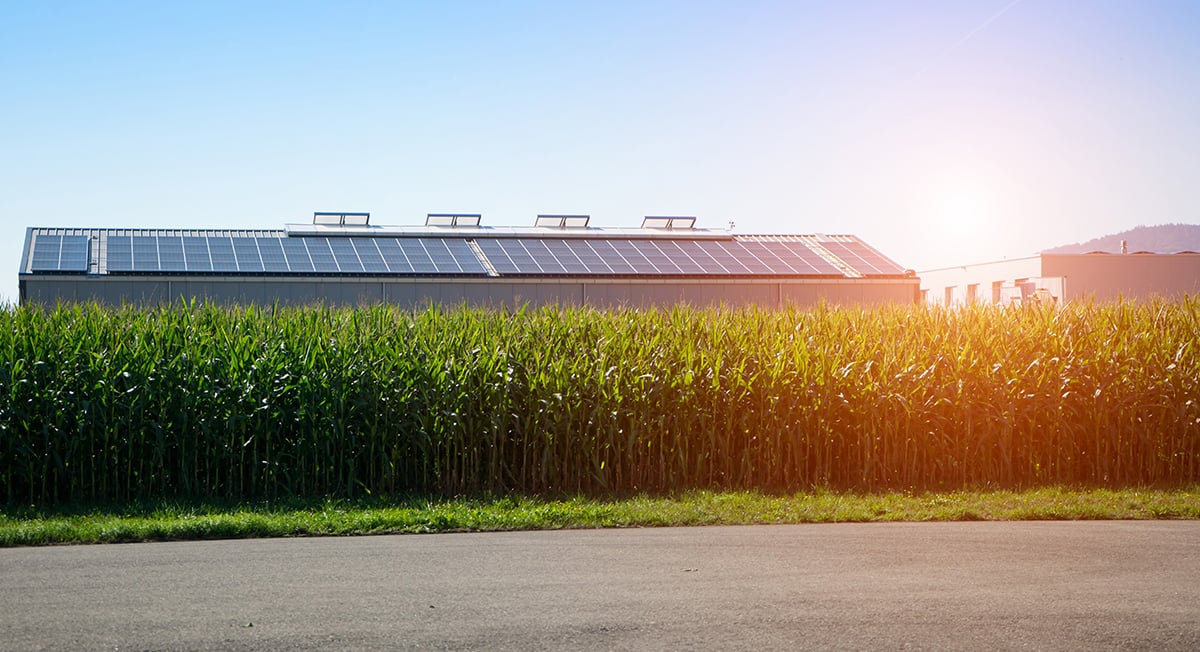 APPROACH
Veeva can help bring order to many critical areas related to sustainability and ESG. With several applications to serve the product journey, all built on a common platform, Veeva can bring sustainability and ESG related data and documents together to serve the needs of the many diverse teams working on sustainability priorities within companies. From requesting and managing data or documentation from suppliers related to sustainable ingredients, to managing dossiers and usage of third party certifications across brands globally, or managing the complex world of sustainability and claims at the product or corporate level - Veeva is a partner in helping food & beverage companies bring order to the often chaotic yet critically important area of sustainability and ESG.