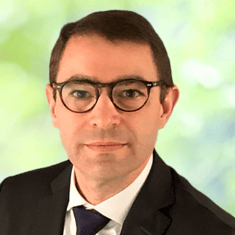 Paris, March 31, 2020 - Veeva (NYSE: VEEV), a global provider of cloud-based software solutions, announced today David Egée, former quality director at Parfums Christian Dior, will join the company as director of strategy for the cosmetic industry.
David brings more than 20 years experience to this role and will be responsible for further integrating the cosmetics industry's unique requirements and trends into Veeva's software solutions.
"During my twenty years in the field, I have been able to observe new challenges represented by product quality and the growing weight of regulatory authorities, with their inspections and the constraints they represent," explained David Egée. "At Dior, I had to undertake a profound transformation of our approach to quality in an industry that is still a cottage industry. With Veeva's high-performance solutions, which provide a real evolutionary upgrade in the compliance of quality activities, proved decisive in the implementation of this strategy."
David spent the past 12 years at Parfums Christian Dior, most recently as the director of quality. Prior to this role, he led the microbiology, chemistry, sensory and industrialization laboratories, and was production manager for the perfume and packaging department, where he led a team of 120 people committed to industrial performance and product quality.
"As more and more companies in the cosmetics industry are discovering the potential of new technologies to improve operational efficiency, Veeva is experiencing a surge of interest around the world and in the European region," said Romain Marcel, Managing Director of Veeva France and Europe.
"Recruiting David was a natural fit given his extensive industry experience and market knowledge," said Marcel. "He is well known in France for his ability to help cosmetics players evolve. His activities in production and quality, combined with his 'lean' approach, give him a real added value to anticipate, understand and respond in a simple and relevant way to our customers' expectations. His vision and the positions he has held within the cosmetics industry will enable us to accompany market players in their development, in line with our customer-oriented strategy."