Do you engage with developing or managing advertising and product claims?
If yes, this must-read report reveals the risks associated with how these claims are typically managed today and opportunities for improvement. Topics include:
How do companies manage the advertising and product claims process today and what tools do they use to do so?

What are the current and future risks to organizations regarding advertising and product claims?

What are their unmet needs, pain points, and challenges and future outlook?
Complete this form to download your complimentary copy of the 2019 version of the report on the current and future state of managing product claims in regulated industries such as chemicals, consumer goods and cosmetics.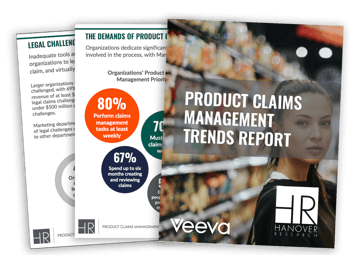 See the 2020 update of this survey here.