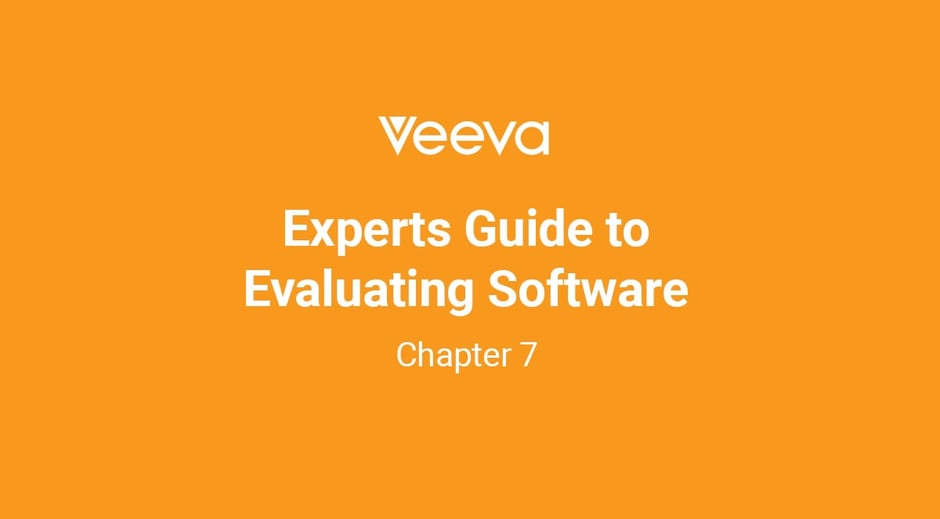 Conclusion
REALLY?!? Why should anyone read a "conclusion" chapter in a blog series that will clearly suggest that a multi-tenant cloud software strategy is the only way to go? Haven't you already shared your conclusions Frank?
Yes and no.
Yes.
On-premise software is approaching extinction. Look, I want to save the Northwest Borneo orangutan as much as the next person. But in the case of investing in software for your future, on-premise or custom built software should not be considered if you can avoid it.
Don't waste your time and money on an outdated strategy. Don't put your company in jeopardy by investing in technology that will chip away at any competitive advantages you believe your company has.
The best option for future success is cloud software. Period. This is a debate that should have ended five years ago.
No.
Not every company is compelled to use the best tools out there. Sad but true. And it is not lost on me that moving to the cloud is easier said than done given certain company dynamics and the incredible force of inertia.
Budget cuts are in the way. Lack of education is in the way. Long tenured preferences are in the way. Change management is in the way. Hell, I'll say it, short sighted thinking is in the way.
Is your company looking over its shoulder, looking at its shoelaces, or looking at the horizon?
There are also many on-premise, siloed, custom-built applications that have seemingly no direct "costs" anymore. Maybe if the application doesn't change, the world will stop changing?
Sadly, I don't think it works like that.
And you probably have four other applications that basically do the same thing, but there's currently no way to consolidate them into a single system or process.
Sunk costs, missed opportunities, a long tail of indirect costs, and a never ending game of technology whack-a-mole. What is the real difference between avoiding a new cost versus preventing efficiency and enabling improvements?
Be responsible to your organization's future success and always yearn for a better way. If you don't, your competition will and then crush you.
Cloud Alone Will Not Solve Your Problems
I am not alone in the belief that it is not a question of IF you will move to cloud, it is WHEN. But going from "WHEN" to "NOW" needs to be looked at realistically and holistically. You need to break down the scar tissue built up by legacy on-premise software, the fear of change, and the growing pile of bespoke applications that is so large your company could be featured on the show Hoarders.
Declutter the mess! Throw away that owner's manual to the IBM PC Jr. you had 30 years ago. Software isn't a collector's item.
But how does your organization execute a successful transition to the cloud. Ideas are a dime a dozen but execution is in short supply. Just turning off a legacy application and implementing a modern cloud application will not magically fix all your built-up problems and give you the value that cloud software vendors promise.
First, you will need to take care of your legacy "baggage." Every company has processes and data. Often those processes and that data have been influenced by how you are using technology.
For example, if you are a manufacturing company, you have processes for how you work with your suppliers. With legacy software, your collaboration with suppliers is done over the phone or through email….and let's include fax machines just for good measure.
With cloud software, your collaboration with suppliers could be done in a shared cloud application you both access securely from anywhere. That's a massive difference.
But a move to the cloud needs to be accompanied by process improvements and process simplification. It also should be the event that forces you to clean up your data. You can implement the best application out there, but if you pump a ton of poor quality data in it, your application will smell as bad as the data you just put in it.
Less is More
There is no debate; companies should aim to reduce the number of technologies, applications, and software vendors they manage. If you adopt a new technology, hopefully it means you can decommission more than one legacy applications.
Yep, I'm talking about application rationalization. Less applications doing more for you…in a better way. If you are part of an IT organization, you are probably already part of your company's application rationalization to clean up the mess so you can execute on digital transformation.
For those not in IT, application rationalization is a great thing for you. It means less applications for you to learn, use, and deal with. And if done correctly, better and easier-to-use applications. The phrase "variety is the spice of life" did not have software in mind when it was coined.
Buyer Beware
Getting back to the conclusion. Hopefully by now we are all aligned on a cloud-first strategy. So let's address the challenge of finding the best path across different types of cloud(s).
This blog series has greatly simplified "cloud" to avoid turning into a novel. Private cloud vs. multi-tenant cloud. I wish it was that simple. Fact is, there are more cloud varietals appearing every year. Even a blend varietal with "hybrid-cloud," which attempts to appeal to all sides.
Just like hybrid cars or hybrid bikes, this software type isn't great and will be short-lived as an "transition" solution. Hybrids are the bridge between gas and electric engines. Or worse, they are a cross-over between a road and mountain bike - mediocre at both.
In prior chapters, I've made claims of why multi-tenancy is a better path than private cloud software. I won't belabor those points. Generally speaking multi-tenancy is better for security, innovation, scalability, predictability of cost, and makes the vendor smarter.
But the approach, experience, values, and talent of specific vendors matter too. There are awful multi-tenant software companies and there are strong single-tenant cloud software companies out there. So my advice is to read the fine print and know the details. Do your homework so you can ask the right questions.
Look at the pedigree of the vendor's leadership. Understand how decisions get made. Search for hidden costs. Get references. Look at commitment to a focused strategy (i.e. avoid vendors that have an on-premise, single-tenant, and multi-tenant cloud strategy). And understand how they execute when it comes to rapid innovation and increased flexibility.In the next, and final, chapter of this blog series, I will provide a series of questions to ask when evaluating software vendors. This will help you smoke out imposters and isolate vendors that can really deliver value for today, next year, and 10 years from now.
Just like a home purchase, choose software that you can grow into and will last longer. Because moving sucks!
Expert's Guide to Evaluating Software Series:
Chapter 1: What Really Matters When Making Software Investments
Chapter 2: Defining Software Models
Chapter 3: Security & Scalability
Chapter 4: Total Cost of Ownership
Chapter 5: Innovation
Chapter 6: Flexibility
Chapter 7: Conclusion
Chapter 8: 20 Questions You Should Ask Vendors
--
Frank Defesche began his software career at Trilogy Software in Austin, TX, an on-premise software company. In the summer of 2000 he joined salesforce.com as one of their first consultants. In a world dominated by on-premise and home grown software, he was faced with the challenge of translating traditional software processes to an emerging cloud paradigm. He was part of the cloud's first chapter and has lived it ever since. He currently serves as the SVP and General Manager of Veeva Systems and is responsible for expanding Veeva's solutions to industries beyond Veeva's life science beginnings.
Subscribe