In today's digital era, every Food & Beverage (F&B) enterprise faces the prospect of transformative changes. This evolution is not by mere chance; rather, it is a response to the shifting consumer landscape, as people move away from traditional advertising and mass media towards social media. F&B marketing organizations have come to realize that they are losing the connection with their customers, missing out on valuable opportunities to engage in meaningful dialogue and gather feedback.
To keep pace with this digital race, F&B enterprises have embraced various approaches to digital transformation. Industry 4.0 technologies such as cloud computing, data analytics, robotics, machine learning, and AI have been adopted to streamline internal processes, automate tasks, and gain valuable insights into consumer behavior and preferences. A recent study reveals that 73 percent of F&B companies have continued or increased their investment in digital technologies. Specifically, supply chain operations, data collection, and improved business analytics have emerged as the primary use cases.
However, it's important to note that the notion of digital transformation should not be reduced to mere sprints, focusing solely on modernizing workloads, acquiring vast amounts of data, or adopting the latest point solutions. According to Dr. Venkat Venkatraman, a Professor of Management at Boston University, digital transformation is an overused term that loses its true power to drive organizations forward. Instead, he proposes viewing digital transformation as a marathon—a series of strategic investments and actions that contribute to achieving a unique organizational vision. This metaphor emphasizes the need for reinventing the business and realigning key resources. Crucially, it involves recognizing and overcoming inherent traps that impede change.
Given the magnitude of digitization and digitalization initiatives, there is no one-size-fits-all solution. Each F&B enterprise is unique, requiring multiple pathways to accomplish digital transformation. Research indicates that only 33 percent of organizations successfully meet this challenge. However, those that do make significant strategic investments are rewarded with substantial revenue growth and an average of 14 extra points of total shareholder return.
In our new interactive eBook, F&B industry experts lay out the challenges and opportunities of this industry's digital transformation. Taking into account each F&B organization's unique qualities, we present multiple pathways to successful digital transformation. Which do you find most inspiring?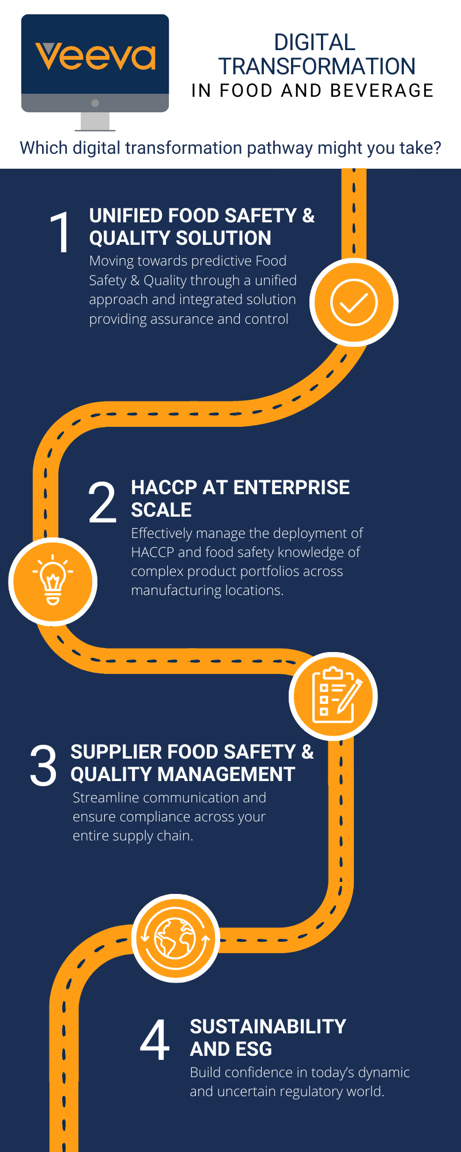 Outfitted with the insights from this new resource, you'll be better prepared to react to industry-wide gaps and traps, and be given the tools to identify the most suitable pathway to make a significant impact in your organization. Explore our interactive eBook below.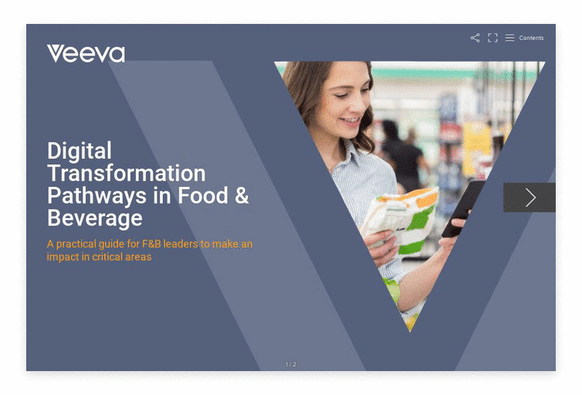 ---
Subscribe