If you're involved anywhere in the process of creating or approving packaging creative briefs for consumer products, you're probably all too aware that it's a very manual, time consuming process.
At most companies, a packaging brief typically gets routed via email, different functions will copy and paste or transcribe their required inputs into the brief, and there is no streamlined process for localizing to other countries.
All of this can delay time to market, lead to costly rework, and open up a company to the risk of recalls, or even lawsuits or challenges due to errors on packaging.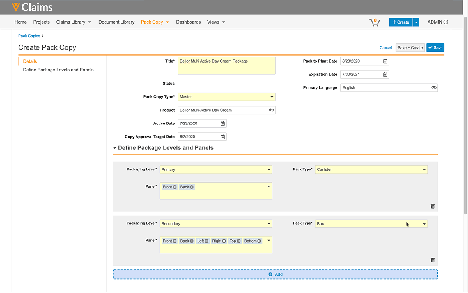 That's why today I'm pleased to announce a new set of capabilities within Veeva Claims to streamline this manual and disjointed process, and increase overall compliance and speed to market.
Veeva Claims now includes Packaging Copy Management capabilities to help companies avoid packaging errors and rework by ensuring that all elements in a packaging brief are pulled directly from a system of record, are correct, and approved down to the country level.
Here are a few of the new ways Packaging Copy Management will help Veeva Claims customers:
Pack Copy Generation: Seamless generation of pack copies (packaging briefs) through structured data, pulling in approved elements from Veeva Claims or via API from other systems of record. Define location on pack and special instructions by element.
Localization: Create local pack copies by leveraging the master pack copy, locally approved elements and local approval workflows.
Pack Levels and Panels: Define packaging levels (primary, secondary, tertiary) as well as number of panels on package to establish the pack copy structure.
Reusable Elements and Pack Copies: Reuse elements for related packaging, or copy existing pack copies to reuse content for similar packaging copy needs such as line extensions.
To see the new packaging copy management capabilities in action, I encourage you to access the packaging copy management episode of the Modernizing Advertising Claims Management 20-minute webinar series, or contact one of our specialists to request a custom product demonstration.
Subscribe